VCSEL (Vertical Cavity Surface Emitting Laser) chip is becoming widely adopted. Current applications range from consumer product, gesture recognition, 3D sensing to optical communication. There are several highly precise processes involved in the production of VCSEL. Among all, the measurement of electrical and optical characteristics of VCSEL chips is critical and decisive to the quality and performance. Prior to module assembly, it is also cost saving to do 100% testing on chip level component before scrap them in complete device package. Therefore, we are proud to announce the installment of Chroma 58635 VCSEL probing station in Testar. Now the test services of LIV, far field and near field are available for your VCSEL wafers.
The Chroma 58635 VCSEL probing station is a state-of-the-art full turnkey system designed with features of electroptical characteristics measurement, including LIV (light intensity, current and voltage), near field and far field. Following the ISO/IEC standards, it supports maximum wafer size up to 6 inches. With the unique designed Chroma 54180 TEC controller, the measurement can be performed at stable and uniform temperature distribution throughout the chuck efficiently and economically.  Different pattern and pad design can also fit in the machine by changing the probe card. 58635 is equipped individually with integrated sphere / spectrometer and NF-CCD, FF-CCD with auto focus microscope system in Chroma-design optical apparatus configuration, which gives precise and highly repeatable testing.
Testar positions itself with this VCSEL testing capability to deliver precise, repeatable electroptical measurement and helps you with reliable, cost effective and best performance solutions.
Main features of 58635 VCSEL probing station :
ISO/IEC standards
Up to 6 inch wafer
Wide range and precise temperature control
Support both pulse and CW testing
LIV test : Model 58635-L
Near Field test : Model 58635-N
Far Field test : Model 58635-F
Support multisite testing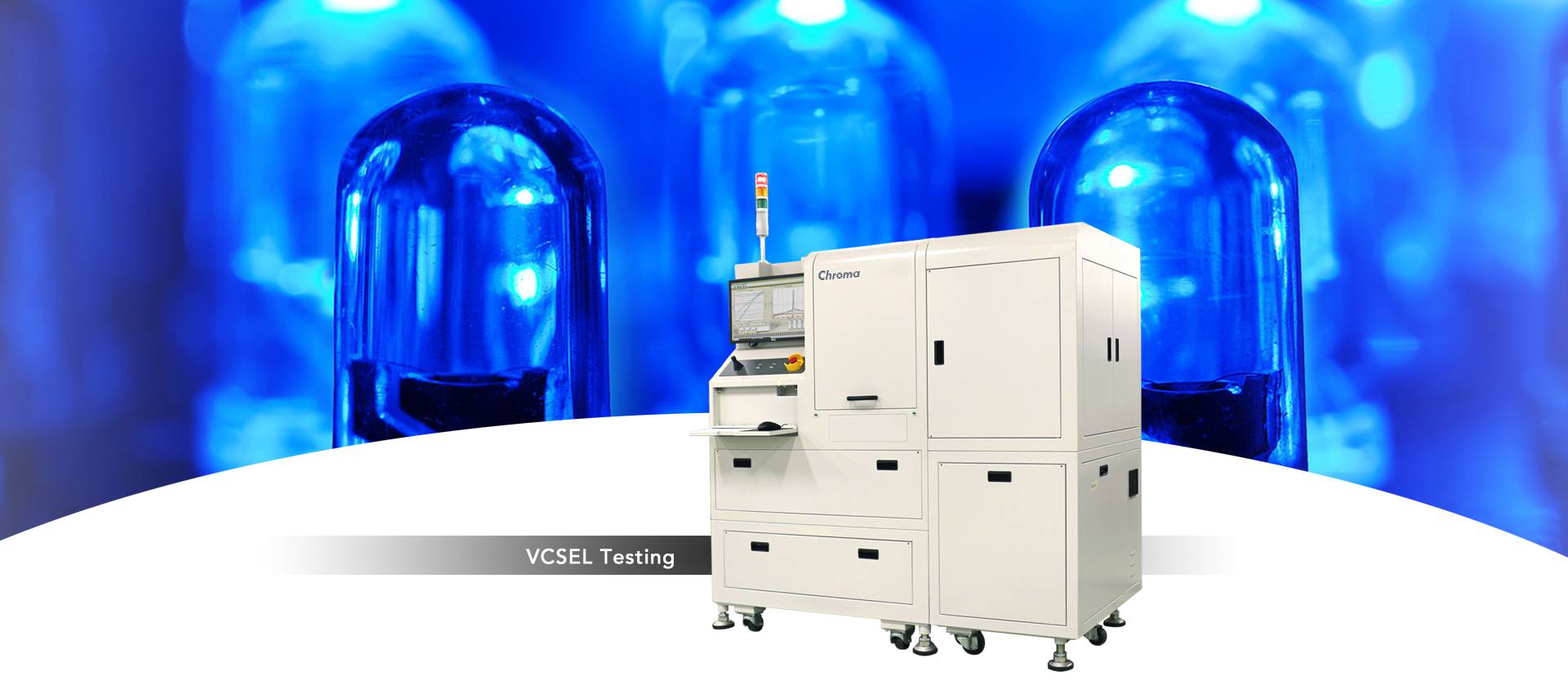 ---
Check out more>>>Chip Probing